Pentagrow
Pentagrow is the exclusive dealer of Pentakeep in Europe
You want a maximum yield and the best quality of
your crop and plants. Our liquid fertilizer will support you to
achieve this. Pentakeep stimulates the photosynthesis:
the quality increases;
dry matter production increases;
improves the absorption of fertilizers, water and CO₂.
More about Pentakeep
✔ Gives fruit and vegetables more taste
✔ Patented product for a stronger plant
A strong and vital crop
By administering the nutritional supplement Pentakeep you support the crop, so the plants are stronger and more vital during the entire cultivation. Pentakeep is successfully used in every cultivation. Pentakeep ensures:
an increase in production;
Higher quality;
more vital plants;
increased photosynthesis;
increased resilience.
The best results for horticulture and agriculture
The amino acids promote photosynthesis, which stimulates the growth of plants and flowers.
Because the plant becomes more energetic, it will also be less susceptible to diseases and pests.
The application results in a higher yield: the investment is only 1 euro cent per square meter per week.
Growth booster for plants
Pentakeep is the only fertilizer in the world that contains 5-Aminolevulinic acid. This nutritional element ensures more production and improved quality. The crop also benefits from the extra dry matter and energy. It becomes stronger and more vital, making it less susceptible to diseases and pests. This gives you immediate profit!
Using Pentakeep results in more tons/tubers per hectare. In combination with Nutri-Phite® Magnum S, the highest yield and the highest financial return is achieved.
Our products are often used in horticulture. Research has shown that the administration of Pentakeep increases production and improves quality. In addition, nutrients are better absorbed. This has emerged in various studies at experimental stations. You can find these under the heading results
(BIOLOGICAL)) TOMATO CULTIVATION
Pentagrow wound paste can be used for botrytus infections in (biological) tomato cultivation, which covers and treats the affected area. Our wound paste is SKAL certified.
Administration for best results
Plants are most active in the morning. Therefore, Pentakeep should be administered in the morning. It is important to use the correct dilution and to use the solution immediately after mixing. We have made a clear list with the dosages and instructions for the use of this liquid fertilizer.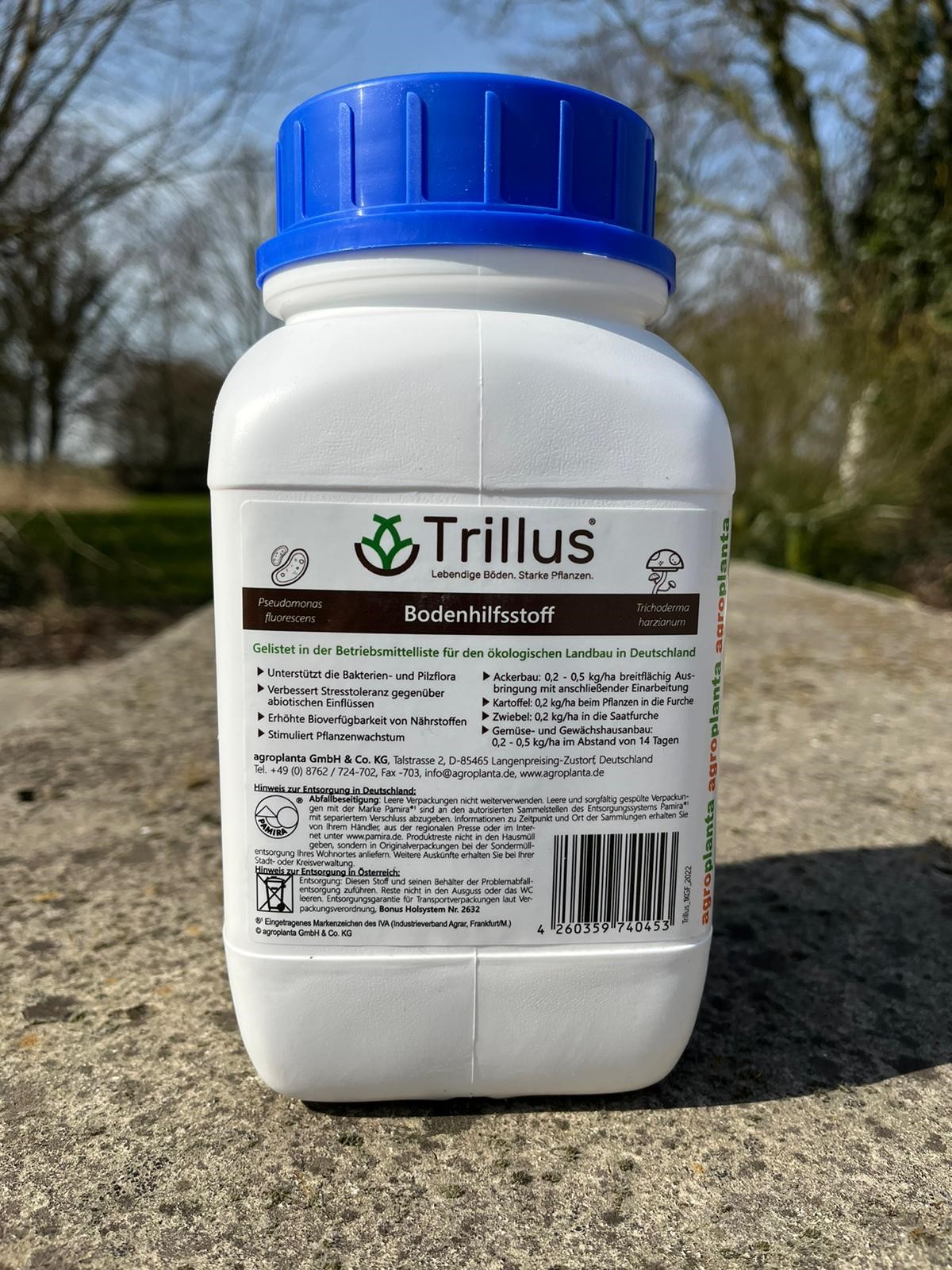 Information about the cooperation with Agroplanta!
For several years, German open field cultivation has been leaning towards regenerative and sustainable agriculture. The company Agroplanta has developed a new soil adjuvant called Trillus® which, through an interplay of two carefully selected, patented microorganisms (Pseudomonas fluorescens and Trichoderma harzianum), is intended to improve nutrient efficiency and yield in conventional and organic cultivation. After the first promising test results in Colijnsplaat in the Netherlands, the official market launch is now taking place, reports Friedrich Boecker (right), distribution manager of the company.
DO YOU HAVE ANY QUESTIONS?
Do you have questions about Pentagrow's products or about Pentakeep's results and dosages? In the FAQ you will find questions such as: When can the results be expected?
The Pentagrow team consists of specialists, each in his field. We would like to introduce ourselves. We like to keep it personal. Nice to meet you!
Home

Products

Application

Results

Dosage

Team

FAQ

News

Contact
0182 – 76 91 17
info@pentakeep.nl
Address
Coenecoop 142 A
2741 PE Waddinxveen
the Netherlands